Y Series Slip Type Tubing Elevator - YT Type 75 STON - 1.315-3-1/2 IN (060601C000001314)
EXW Price Negotiable SKU NO. 060601C000001314
Oilfield elevators are used to wrap around the tool joint of drip pipe or casing, and to facilitate the lifting and lowering of the pipe or the drill string.
Ring - Model
: YT
Ring - Maximum Load
: 75
Ring - Applicable Pipe Diameter
: 2-7/8 x 2.7/8
Ring - NOV Bore Code
: N/A
Product Introduction:
"Y" Series Slip Type Tubing Elevator|YT Type 75 STON|1.315~3-1/2 IN
Y Series Slip Type Elevators
Varco BJ ''Y'' series elevators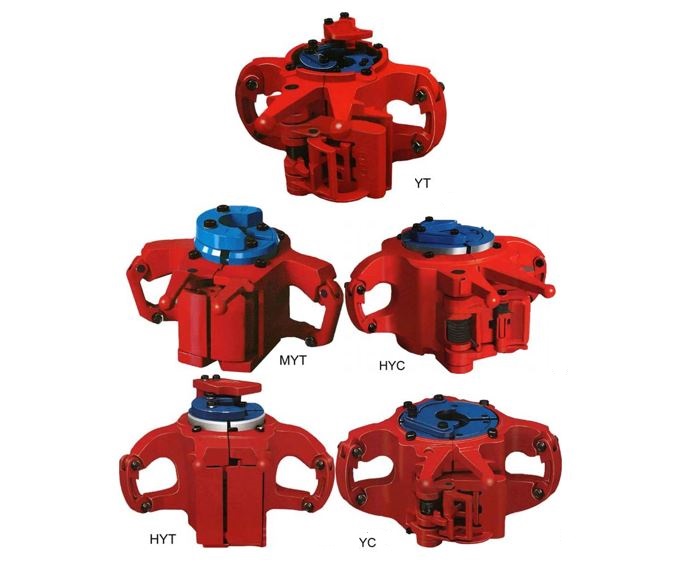 The slip type elevators are indispensable tools in handling and hoisting drill pipes, casings and tubing in oil drilling and well tripping operation. It's especially suitable for hoisting integrated tubing sub, integral joint casing and electric submersible pump column. The products shall be designed and manufactured according to API Spec 8C Specification for drilling and production hoisting equipment.
Main Technical Parameters:
Model

Size

(in)

Rated Capacity

(Short Tons)

HYT

2-3/8~3-1/2

150

YT

1.315~3-1/2

75

MYT

1.315~2-7/8

40

HYC

3-1/2~7-5/8

200

MYC

3-1/2~7

125

YC

3-1/2~7

75
After-sales Service:
On-site installation with technological guidance, regular equipment inspection, and training.
We have marketing teams in regions where key accounts located, also we prepare a special stock area in the local warehouses for key accounts, to timely provide necessary parts and consumable products. Problem solving & Complaints settlement
After-sales Procedures:
(Customer Center)Apply for after-sale service
Solutions released within 48h
(Customer Center)Apply Satisfaction survey
Respond within 24h
Execution of the solution
Accomplished Quality Control System:
To provide with all-around service of quality control, quality guarantee, and authority certification.
After-sales Service:
On-site installation with technological guidance, regular equipment inspection, and training.
We have marketing teams in regions where key accounts located, also we prepare a special stock area in the local warehouses for key accounts, to timely provide necessary parts and consumable products. Problem solving & Complaints settlement
After-sales Procedures:
(Customer Center)Apply for after-sale service
Solutions released within 48h
(Customer Center)Apply Satisfaction survey
Respond within 24h
Execution of the solution